PAST EVENTS 2021
FROM NOVEMBER 10 TO NOVEMBER 16
CURATOR'S DAY.
GUIDED VISITS OF F/I EXHIBITIONS WITH THE ARTISTIC DIRECTOR FRANCESCO ZANOT

GUIDED VISITS WITH FRANCESCO ZANOT • MAURIZIO MONTAGNA, FISHEYE
FONDAZIONE DEL MONTE – PALAZZO PALTRONI VIA DELLE DONZELLE, 2
GUIDED VISITS WITH FRANCESCO ZANOT • HENK WILDSCHUT, FOOD
GUIDED VISITS WITH FRANCESCO ZANOT • VIVIEN SANSOUR, PALESTINE HEIRLOOM SEED LIBRARY
GUIDED VISITS WITH FRANCESCO ZANOT • HANS FINSLER, SCHOKOLADENFABRIK
GUIDED VISITS WITH FRANCESCO ZANOT • JAN GROOVER, LABORATORY OF FORMS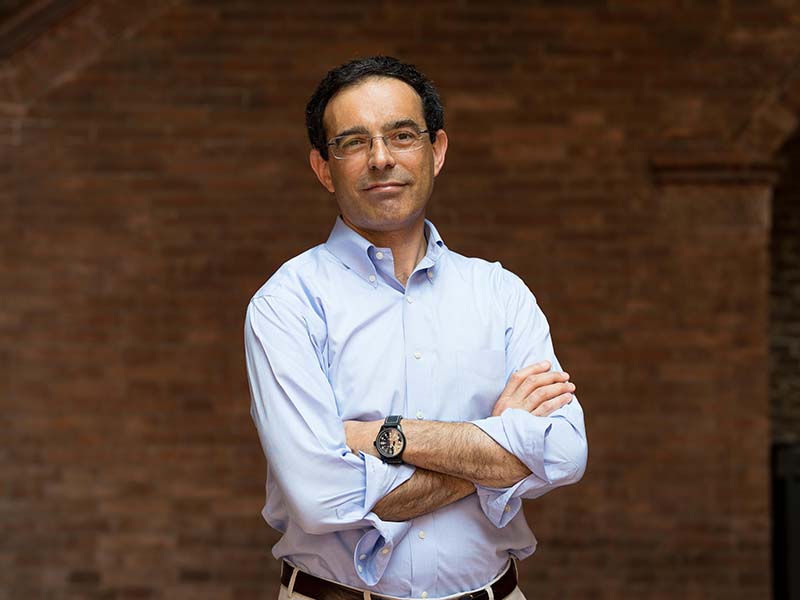 Talks – Lectio Magistralis
Lectio Magistralis by Vito Mancuso
Man does not live by bread alone

Lay theologian and philosopher, Vito Mancuso is a lecturer at the Master in Meditation and Neuroscience at the University of Udine. He has taught Modern and Contemporary Theology at the University of San Raffaele in Milan and History of Theological Doctrines at the University of Padua.
Talks – Editorial presentation
Editorial presentation La cala
One hundred days in Libyan prisons
Giuseppe Ciulla and Catia Catania in conversation with Riccardo Iacona

It is nine o'clock in the evening of September 1, 2020. A group of fishing boats is pounding the seabed in front of the Gulf of Sirte, thirty-four miles north of Benghazi: that is where the red shrimp is, the gold for which the people of Mazara have been fighting for fifty years. That night, the Libyan captain who intercepted them will do some serious hunting: at the head of a crew of corsairs who shoot wildly, he seizes four fishing boats and eighteen fishermen and takes them to Benghazi as precious loot to offer to General Khalifa Haftar. From that moment and for 108 days, the fishermen are held prisoner by the militias of the leader of Libya Cyrenaica, victims of violence, mortification, threats, mock executions.
Giuseppe Ciulla is a journalist and television author. Born in Mazara del Vallo, he lives in Rome, works at la7 and has made reportages and documentaries in the Balkans and the Middle East: Capulcu (2014) and Prigionieri, fuga dall'Isis (2015). He has written investigations and travel stories: Lupi nella nebbia (2010), Ai confini dell'impero (2011), Un'estate in Grecia (2013).
Catia Catania is a blogger and organizer of literary reviews and cultural events. She lives in Mazara del Vallo and is the author, along with other activists of Addiopizzo, of the book "Sicilia. Una guida non convenzionale."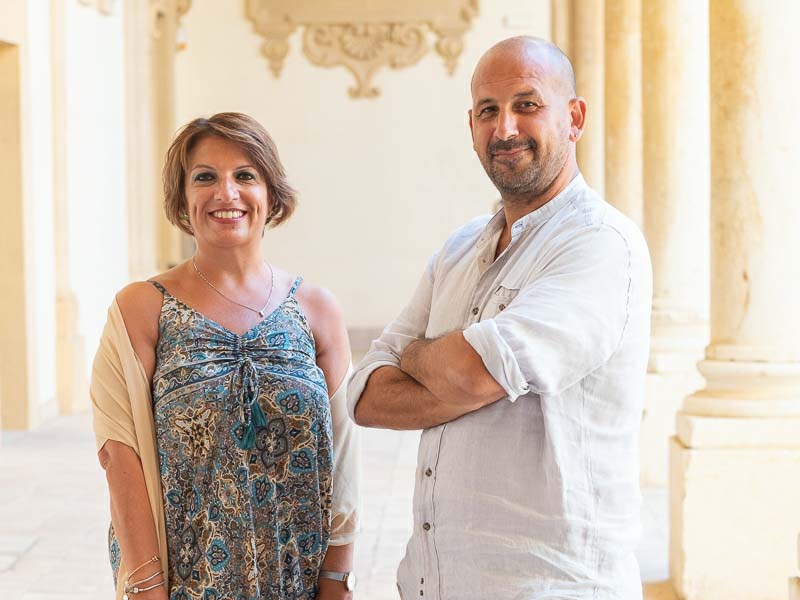 News at breakfast.
Press review with Riccardo Iacona

Second of three appointments with an authoritative voice of Italian journalism, dedicated to reading and commenting main articles of the week regarding the relationship between food and technology.
Maurizio Montagna Workshop
Food photography

Food photographs have invaded our daily lives. Vernacular photography, through an almost obsessive practice, defines an anarchic and new model of communication; but food carries with it an infinite iconographic value. This lecture offers an examination of an unusual photographic genre, which, since the dawn of photography, has persistently represented what we eat.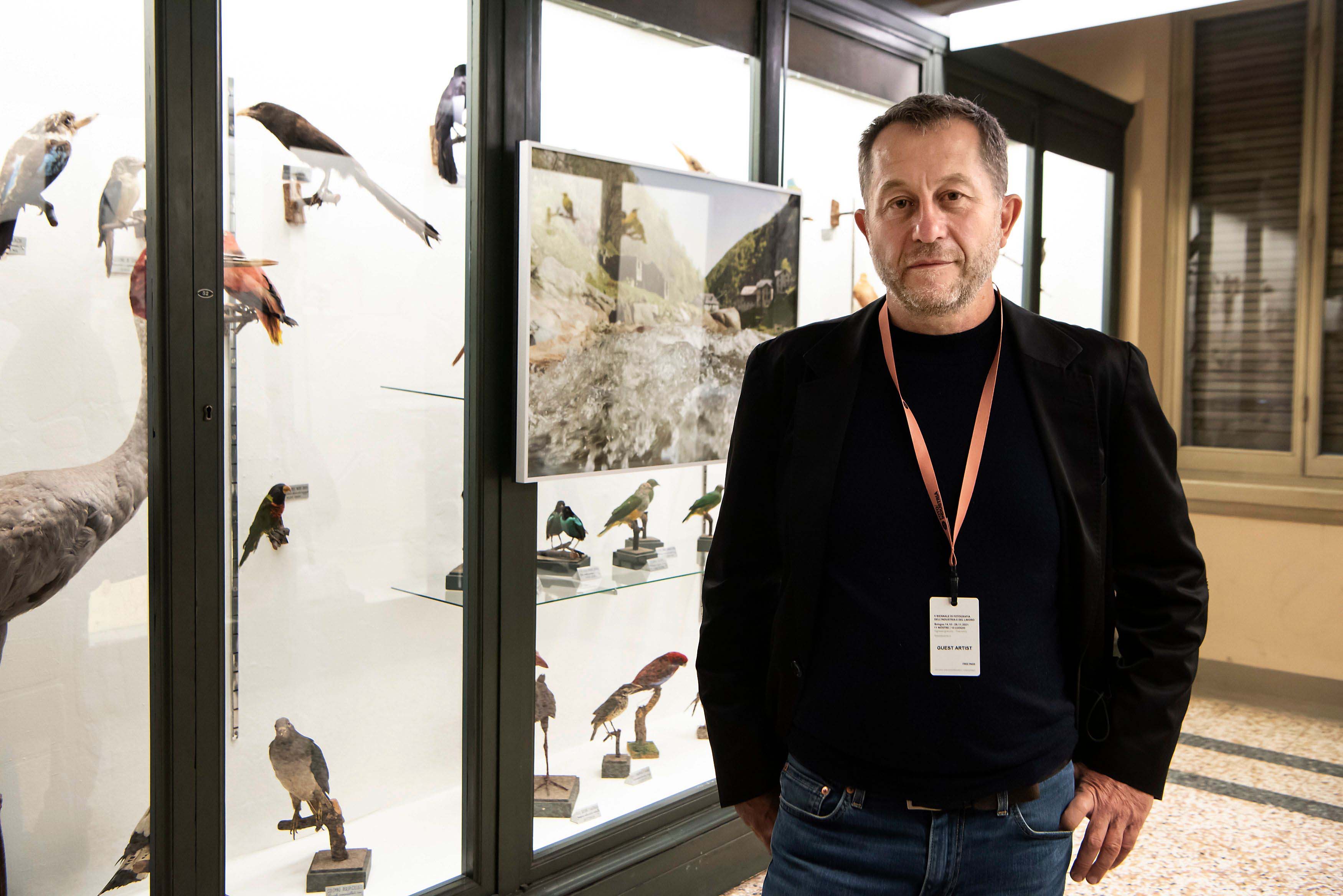 MAMBO – MUSEO D'ARTE MODERNA DI BOLOGNA –
SALONE DELLE CIMINIERE
MARCO COLONNA: SOLO
Bass clarinet and clarinet
Jan Groover exhibition accompanied by music

In collaboration with Bologna Jazz Festival
Born in Rome in 1978, active as a multi-instrumentalist, composer, improviser and writer, Marco Colonna is one of the most prominent names in today's Italian jazz more inclined to experimentation. Lately he has chosen to dedicate himself to the bass clarinet in order to explore all the nuances of this instrument also playing two or three instruments at the same time. Marco Colonna's research on sound takes place in solitude, thinking, creating and freeing himself from any stylistic mask. But it is also the result of a process based on the removal of every technical and physical limit. A research based on the idea of a clash between images experienced directly or simply seen, in contrast with personal emotionality.
Screening of Fast Food Nation, Richard Linklater (2006, 116′)
Don Anderson is one of the managers of the fast food chain called Mickey's. When one day he learns that the batch of beef destined for the new flagship product of the house, the "Big-One", is rotten, Don decides to go to look for those responsible in person. In collaboration with Cineteca di Bologna. [SUB ITA]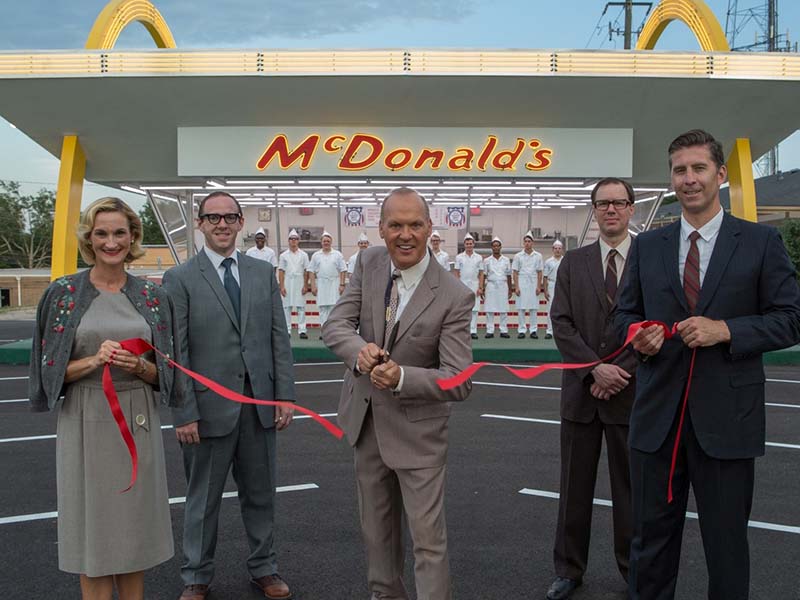 Screening of The Founder, John Lee Hancock (2016, 115′)
The true story of Ray Kroc, an Illinois salesman, and his encounter with Mac and Dick McDonald, who had started a burger-selling business in Southern California in the 1950s. In collaboration with Cineteca di Bologna. [SUB ITA]
On Sunday afternoons the MAST Foundation offers Family Tour Day: educational activities and movies designed for families. Participants in the activities is free of charge.
The family tour comprises a guided tour of the exhibition, workshop dedicated to the work of Ando Gilardi, one of the most eclectic artists in the history of Italian photography, and a screening dedicated to children.
The Family Tour Day is for a maximum of 10 children aged 6 to 12.
Parents can take part in the visit and in the workshop activity or leave the children to the cultural mediators and meet them in the Cafeteria for a snack together. After that it is possible to go to MAST.Auditorium to watch the movie.
Programme
16.00 – 16.30
Guided tour of the Ando Gilardi. Fototeca exhibition for children and parents
16.45 – 17.15
Young archivists workshop activity
17.20 – 17.50
Snack in the Cafeteria
18.00
Film screening in the Auditorium (free entry)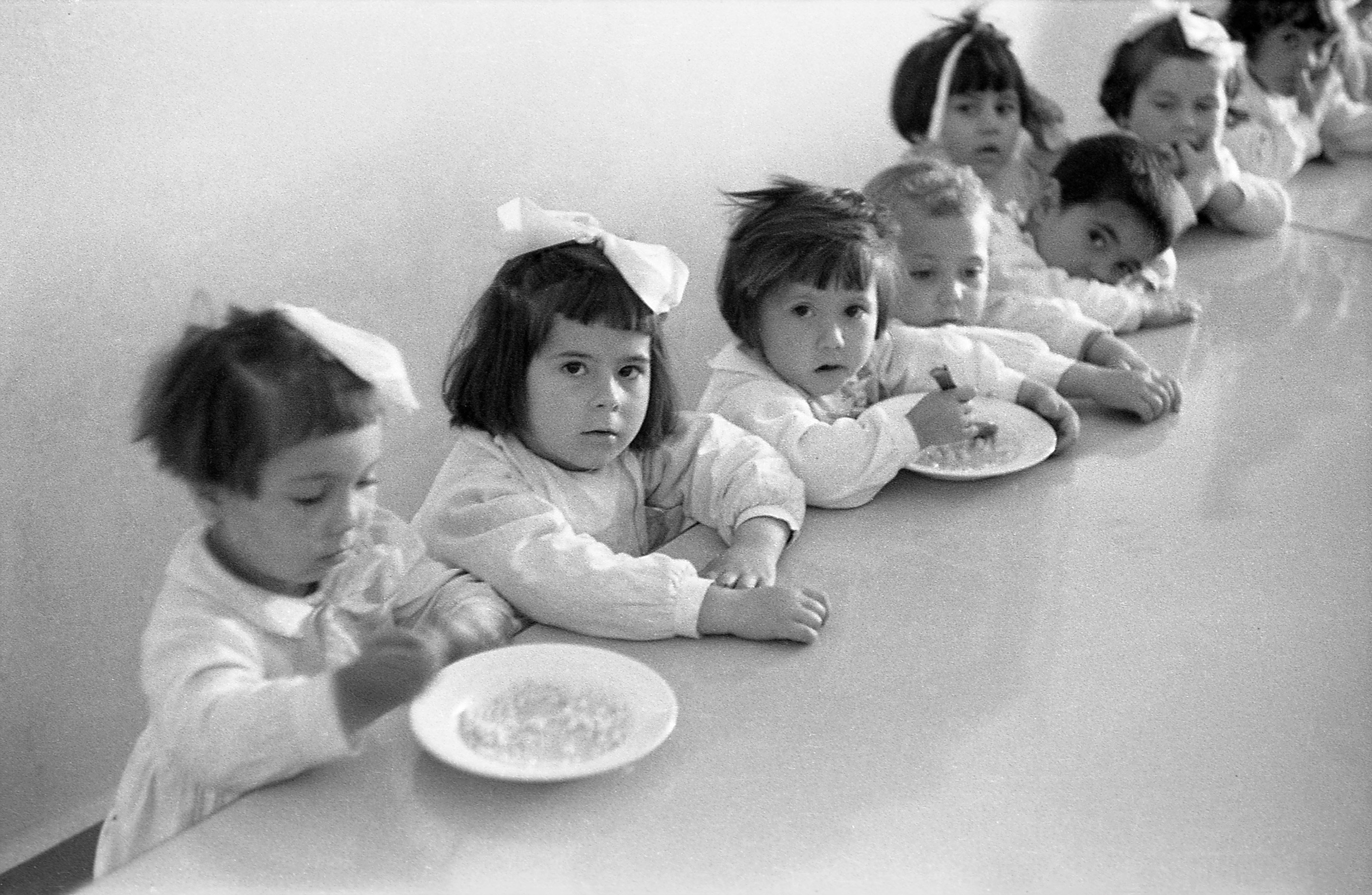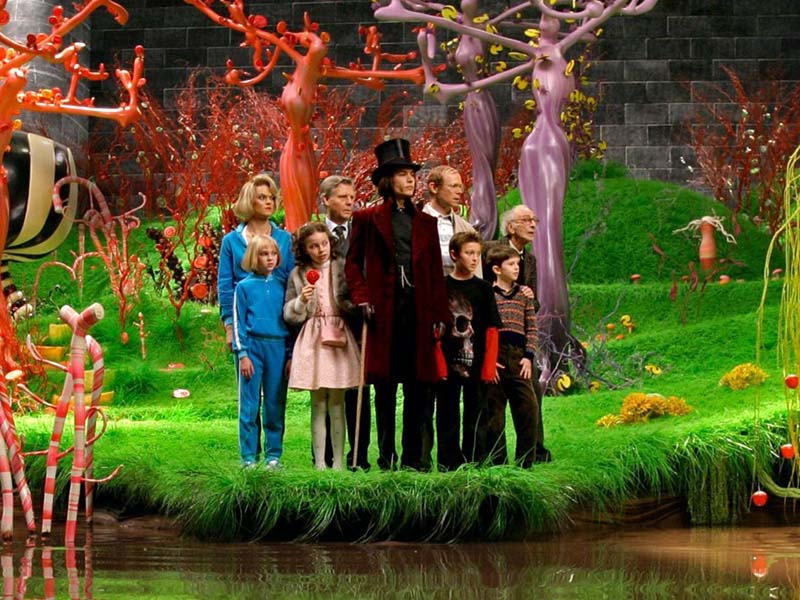 Screening of Charlie and the Chocolate Factory, Tim Burton (2005, 115′)
Five golden tickets are hidden in as many chocolate bars made by Mr. Willy Wonka. The lucky children who find them will be able to pass through the gates of Mr. Wonka's Chocolate Factory and enter his magical world. For Charlie Bucket, a poor child and winner of the last ticket, an unforgettable adventure is about to begin. In collaboration with Cineteca di Bologna.
CURATOR'S DAY.
GUIDED VISITS OF F/I EXHIBITIONS WITH THE ARTISTIC DIRECTOR FRANCESCO ZANOT

GENUS BONONIAE – PALAZZO FAVA
GUIDED VISITS WITH FRANCESCO ZANOT • HERBERT LIST, FAVIGNANA
GUIDED VISITS WITH FRANCESCO ZANOT • BERNARD PLOSSU, FACTORY OF ORIGINAL DESIRES
PALAZZO ZAMBECCARI – SPAZIO CARBONESI
GUIDED VISITS WITH FRANCESCO ZANOT • MISHKA HENNER, IN THE BELLY OF THE BEAST
GUIDED VISITS WITH FRANCESCO ZANOT • LORENZO VITTURI, MONEY MUST BE MADE
GUIDED VISITS WITH FRANCESCO ZANOT • ANDO GILARDI, FOTOTECA
Trio M
Myra Melford, piano
Mark Dresser, double bass
Matt Wilson, drum
In collaboration with Bologna Jazz Festival
Trio M, baptized playing on the common initials of the three components, was born from the meeting of some of the most peculiar and visionary creativity of the American scene. An authentic all-star group that met for the first time in 2006 and that in these fifteen years has made numerous world tours and produced two acclaimed records: "Big Picture" (Cryptogramophone, 2007) and "The Guest House" (Enja/Yellowbird, 2011). Being a collective project, the compositions and original arrangements are signed by all three musicians, but collective is not only the writing, but the aesthetics that underlies the way we play together. In concert the trio lives on the constant interplay, on an absolute mutual listening that allows them to develop the improvisational ideas launched by the individual protagonists, generating a music that blends the maximum freedom of expression, the rigor of the language of classic and modern jazz.