Foto/Industria 2017
TUESDAY – SUNDAY, 10-19

FREE ENTRY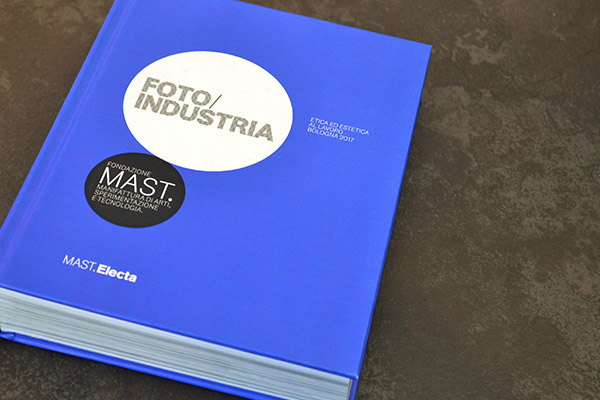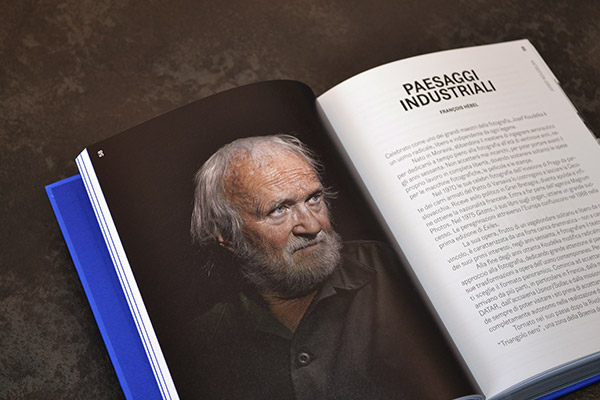 Foto/Industria 2017 - The MAST Foundation, Bologna, 12 October -19 November
Catalogue of the Biennial of Photography on Industry and Work
Curated by François Hébel
Foreword by Isabella Seràgnoli
Texts by François Hébel, Urs Stahel, Joan Fontcuberta, Olga Sviblova, Brian Wallis, Mitch Epstein, John Myers, Valentina Tordoni
Format 16x21 cm
472 pages
240 black and white and colour illustrations
Hardcover
Cover price 39 euro, exhibition price 35 euro
Italian/English edition
© MAST/Electa
The catalogue offers a wide selection of photographs included in the Foto/Industria 2017 exhibitions, dedicated to Thomas Ruff, Josef Koudelka, Lee Friedlander, Joan Fontcuberta, Alexander Rodchenko, Mimmo Jodice, The Walther Collection (Mitch Epstein + The Making of Lynch), John Myers, Michele Borzoni, Mårten Lange, Vincent Fournier, Carlo Valsecchi, Mathieu Bernard-Reymond, Yukichi Watabe.
The volume provides the reader an overview of the third edition of the festival conceived by the MAST Foundation, representing an important tool to discover the most original and challenging projects of great masters and younger talents within the field of industry and work.
Published by MAST.Electa, the work is curated by the artistic director of Foto/Industria François Hébel and includes texs by photographers and curators of the third edition of the biennial.

FOTOINDUSTRIA CATALOGUE IS AVAILABLE IN ALL THE EXHIBITION VENUES AND AT THE INFOPOINT.
GOURMET PARTNER
A partnership with twenty-two restaurant that offer, for special prices, exclusive courses and menus for clients who present the Foto/industria 2017 badge.
BOLOGNA CENTER
CANTINA BENTIVOGLIO
Via Mascarella, 4/b
CASA MONICA
Via San Rocco, 16
QUANTO BASTA
Via Del Pratello, 103
TRATTORIA CAMINETTO D'ORO
Via De' Falegnami, 4
TWINSIDE
Via De' Falegnami, 6
ALL'OSTERIA BOTTEGA
Via Santa Caterina, 51
RISTORANTE SCACCO MATTO
Via Broccaindosso, 63
RISTORANTE I CARRACCI
Via Alessandro Manzoni, 2
ANTICA OSTERIA ROMAGNOLA
Via Rialto, 13
EATALY
Via Degli Orefici, 19
PIZZARTIST
Via Marsala, 35/a
TRATTORIA BERTOZZI
Via Andrea Costa, 84/2d
YUZUYA
Via Nicolò Dall'arca, 1/i
COLAZIONE DA BIANCA
Via Santo Stefano, 1
I PORTICI
Via Indipendenza, 69
VIA CON ME
Via San Gervasio, 5
TRATTORIA PARADISINO
Via Coriolano Vighi, 33
BOTANICA LAB CUCINA
Via Battibecco, 4/c
CAFFÈ ARMANI
Galleria Cavour, 1/v
BOLOGNA SORROUNDINGS
RISTORANTE MASSIMILIANO POGGI
Via Lame, 65 – Trebbo (BO)
RISTORANTE MARCONI
Via Porrettana, 291 – Sasso Marconi (BO)
TRATTORIA DA AMERIGO
Via Marconi, 14-16 – Savigno (BO)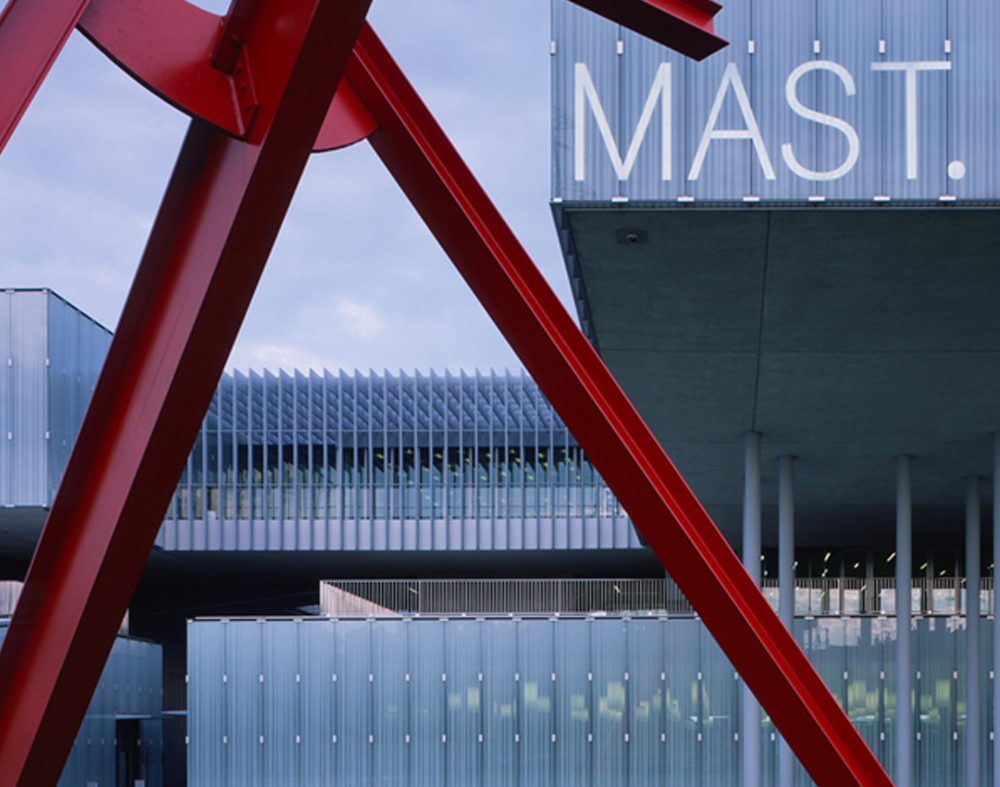 Press Office
International Press Office
NEWSLETTER
In order to receive updates on our activities at MAST Foundation and for FOTO\Industria 2017 send us your contacts
info@fondazionemast.org