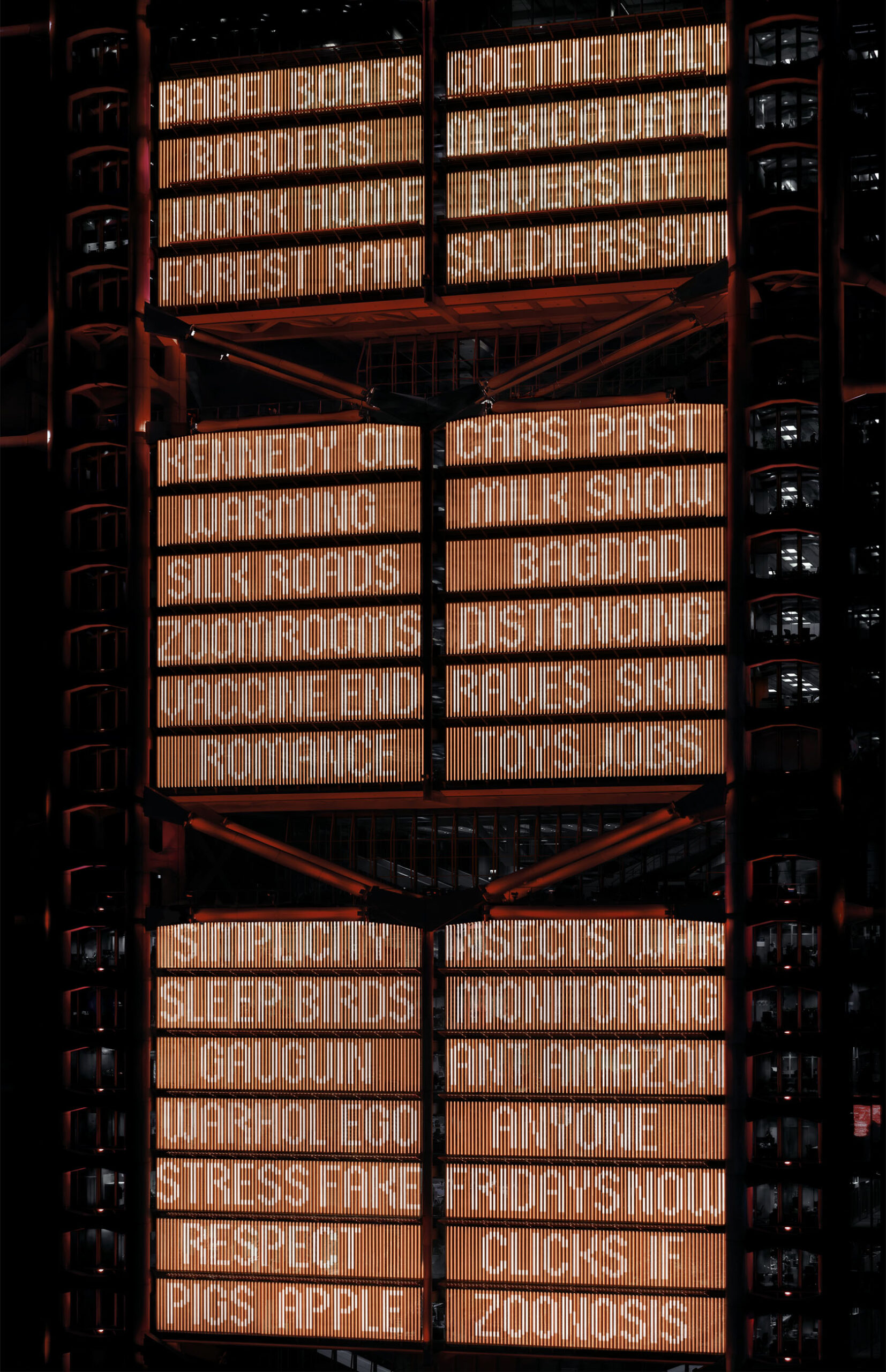 Hong Kong Shanghai Bank III
2020
© ANDREAS GURSKY, by SIAE 2023
Courtesy: Sprüth Magers
ANDREAS GURSKY
Visual Spaces of Today
Andreas Gursky photographs the particularly advanced venues of a prosperous, mobile, post-industrial, global society of financial capitalism. Nevertheless he has always sought to stretch what is fixed in time and place so that it transcends the specific, becoming universal, as though taking stock. In the specific, the current and the contemporary, he seeks recurrent signs of the rules and structures of global cohabitation, production, action, and order. The visual power of his large-scale photographs is such that entering into the universe of his images becomes each time an experience and a step towards awareness.
Location
Fondazione MAST
Via Speranza, 42
BIOGRAPHY
Andreas Gursky (Leipzig, East Germany, 1955) studied from 1977 to 1980 at the Folkwang University of the Arts in Essen and from 1980 to 1987 at the Staatliche Kunstakademie Düsseldorf, where he was a student of Bernd and Hilla Becher. Gursky has exhibited widely since the late 1980s. His major solo exhibition organized by the MoMa in New York in 2001 moved then to the Museo Reina Sofía in Madrid the same year and, the following year, to the Centre Georges Pompidou in Paris and, in the United States, to the Museum of Contemporary Art in Chicago and the Museum of Modern Art in San Francisco. The Haus der Kunst in Munich hosted another major retrospective in 2007, later touring Istanbul, the Arab Emirates, Moscow, and Melbourne. The exhibition "Andreas Gursky: Works 80–08" was held at the Museum Haus Esters Haus Lange, Krefeld (2008), and then travelled to Stockholm Vancouver. Recent solo exhibitions have been presented at Amorepacific Museum of Art, Seoul (2022) and Museum Küppersmühle, Duisburg (2021).
Toys 'R' Us
1999
© ANDREAS GURSKY, by SIAE 2023
Courtesy: Sprüth Magers
Fondazione MAST
Via Speranza, 42
Fondazione MAST is a complex of great architectural interest opened in 2013 and designed by Studio Labics, within a project which successfully transformed a decommissioned industrial area in the outskirts of Bologna. In the PhotoGallery, exhibitions curated by Urs Stahel feature historic and contemporary photographers, aiming to introduce the larger public to the diversity and importance of photography of industry and work as a documentation of the past, a living witness to the present, and a glimpse of the future.