HENK WILDSCHUT
FOOD
Henk Wildschut combines photography and activism in all his works, focusing on the theme of the community, its rules and its rituals in the past, present and future. Among his most extensive projects, there is Food, commissioned by the Rijksmuseum in Amsterdam and carried out in three years of work between 2011 and 2013. It's the result of a wide research on the food industry topic, and it focuses on the most advanced technologies of the sector, generally developed to increase the volume of production and to adapt to the increasingly stringent regulations regarding hygiene and safety. Wildschut's work is a journey into the backstage of what we eat every day: the photos portray farms with tens of thousands of animals (chickens, pigs, cattle…), endless greenhouses in which ideal conditions are reproduced to accelerate plant growth and university laboratories where the most nutritious and resistant organisms are studied.
Location
Fondazione del Monte di Bologna e Ravenna
Palazzo Paltroni
Via delle Donzelle, 2
BIOGRAPHIES
Henk Wildschut (Netherlands, 1967) studied at the Royal Academy of Art, The Hague. Between 2005 and 2017, he produced a photographic trilogy about refugee camps, which began with the series Shelter, on temporary architecture, continued with Ville de Calais, focusing on the so-called "jungle" that had sprung up near the English Channel and was inhabited by around 1,500 people, and concluded with Rooted, dedicated to the plants sown and looked after by exiles. In 2017, the monograph of Ville de Calais won the Prix du Livre at the Rencontres de la photographie in Arles and was a finalist for the Aperture Foundation PhotoBook Award. In 2011, the Rijksmuseum in Amsterdam commissioned him to carry out extensive research on the modern food industry, culminating in a book and exhibition entitled Food. Wildschut's latest work, an extensive documentation of Covid-19, is on show until January 2022 at the Rijksmuseum in Amsterdam.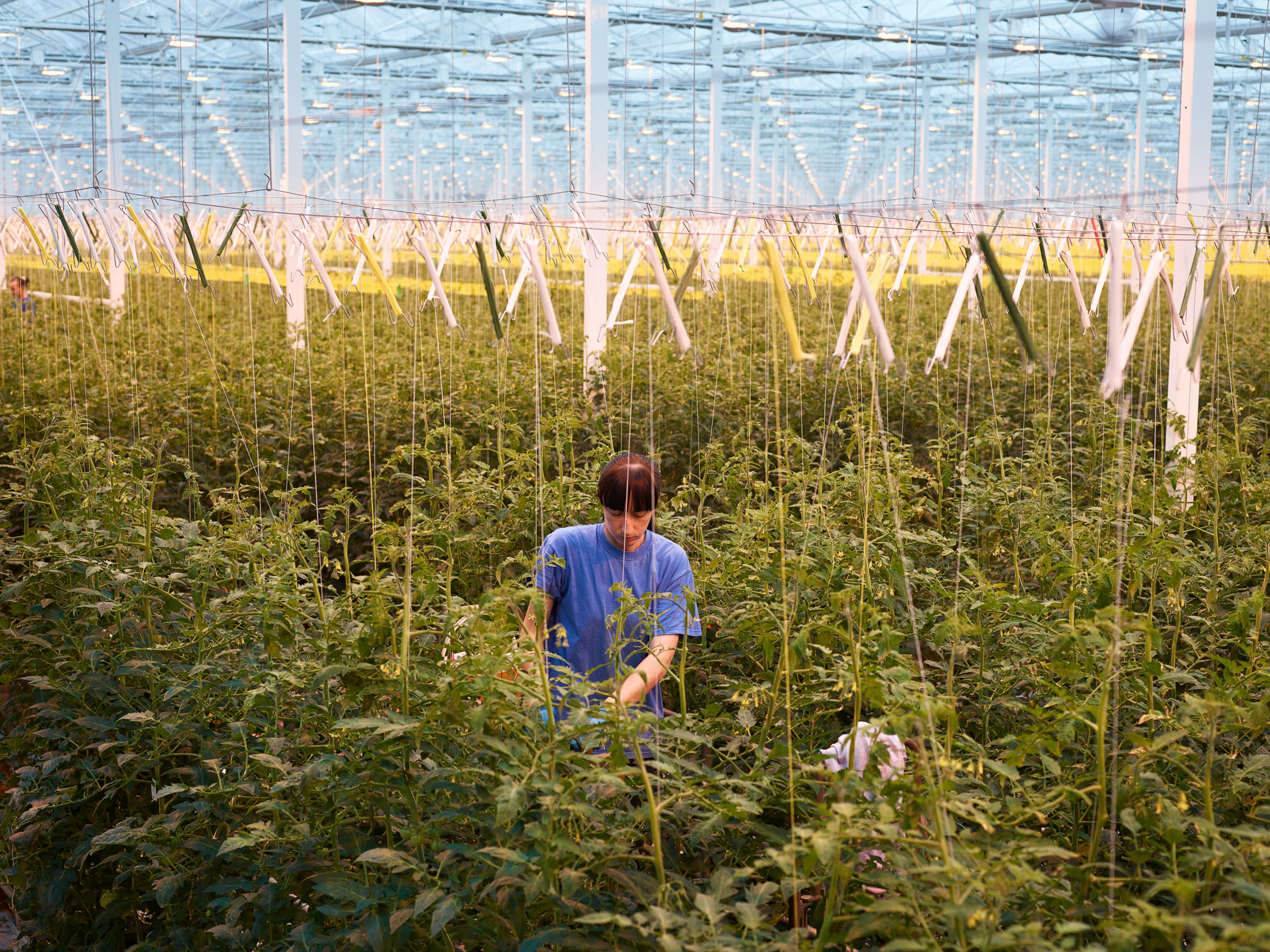 Fondazione del Monte di Bologna e Ravenna
Palazzo Paltroni
Via delle Donzelle, 2
This late fifteenth-century palazzo was once owned by the Paltroni family and now belongs to the Fondazione del Monte di Bologna e Ravenna, which holds temporary exhibitions there. The building is also home to an invaluable collection of antique archives: bank archives and family archives, archives belonging to notable figures, and company documents that were donated to or acquired by the Fondazione del Monte di Bologna e Ravenna.