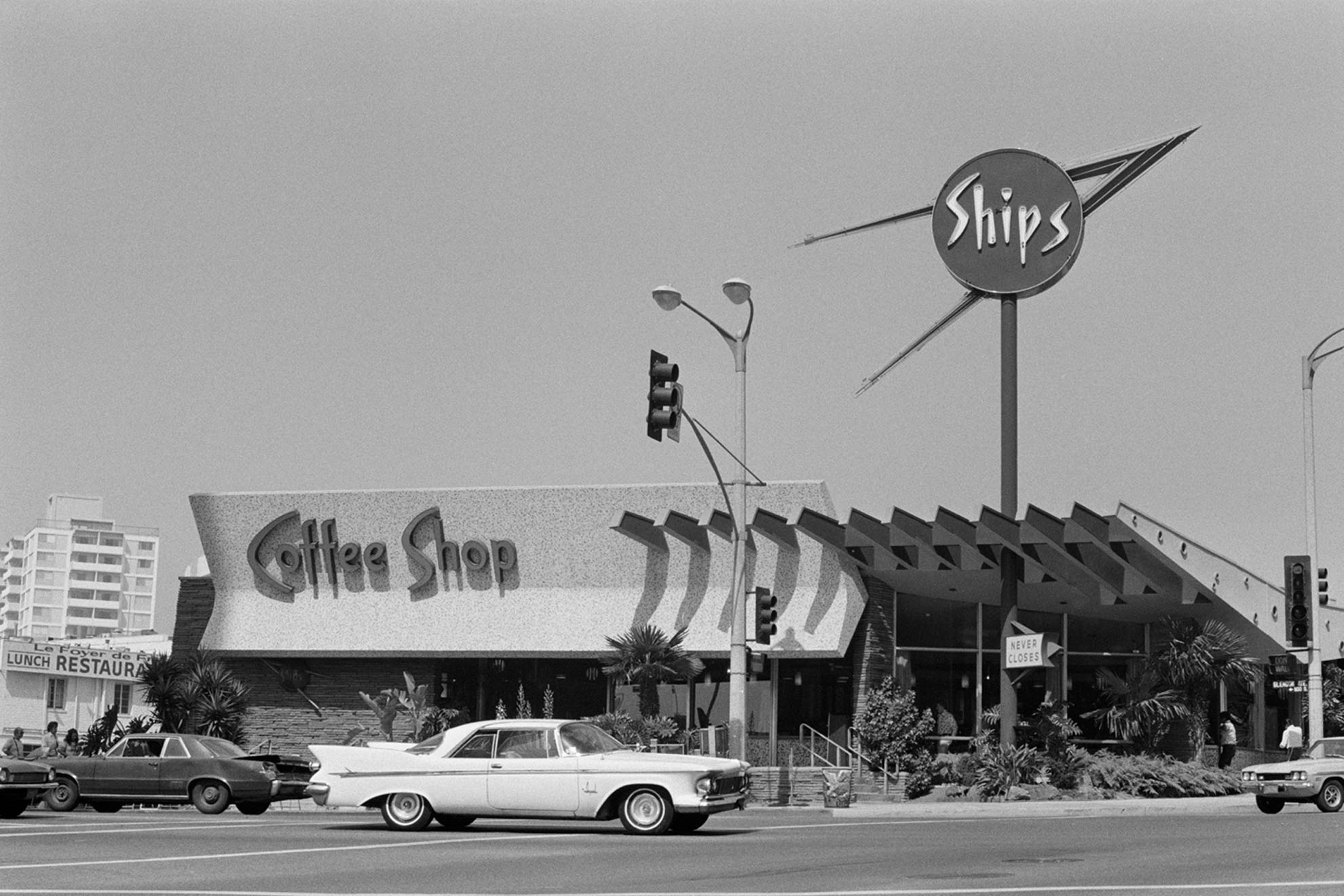 BERNARD PLOSSU
Factory of Original Desires
Bernard Plossu, one of the main protagonists of French photography of the last fifty years, has been photographing the world with the same curious and cutting gaze, focusing on the smallest details of everyday life. Food is therefore inevitably one of the subjects on which he has been repeatedly focusing: this topic is investigated in this exhibition through an unprecedented selection of images, that mix topographical trends with the enchantment for the human figure. The great signs of the diners of the American West, where the author has spent many years of his life, are flanked by more or less man-made landscapes, still lifes of found objects and spontaneous portraits that highlight the complexity of the relationship between people and food. The latter, according to Plossu, is always hanging in the balance between attraction and need, desire and craving, pleasure and excess.
Location
Fondazione Cassa di Risparmio in Bologna
Genus Bononiae – Palazzo Fava
Sale "Le avventure di Enea"
Via Manzoni, 2
BIOGRAPHY
Bernard Plossu (France, 1945) began taking photographs in 1958 during a trip with his father through the Sahara Desert. He studied philosophy in Paris and completed his studies in Mexico, where in 1966 he took part in a British ethnographic expedition to the Chiapas jungle, producing the photographs that would subsequently appear in his celebrated book Le voyage mexicain (1979). He lived in Paris, then California and New Mexico, where he met Joan Baez, Allen Ginsberg, Henry Miller and other protagonists of American alternative culture. In 1988, the Centre Pompidou organized a large retrospective exhibition of his work and he was awarded the prestigious Grand Prix National de la Photographie. In 1989, he moved to Andalusia, returning to France in 1992, where he now lives in La Ciotat.
Fondazione Cassa di Risparmio in Bologna
Genus Bononiae – Palazzo Fava
Sale "Le avventure di Enea"
Via Manzoni, 2
Inaugurated in 2011, today Palazzo Fava is Genus Bononiae's Exhibition Centre. Covering an area of more than 2600 square metres, Palazzo Fava regularly houses national and international exhibitions. The origin of Palazzo Fava dates back to medieval time, but the current structure was built during the Renaissance through the restoration wanted by The Fava family, who gained ownership of the building in 1546. Frescoed on the noble floor by the young Annibale, Agostino and Ludovico Carracci, Palazzo Fava was defined by Roberto Longhi an historical novel, imagined on the great previous painting that was able to overcome mannerism in order to openly and direcly communicate not as a book but as a window.