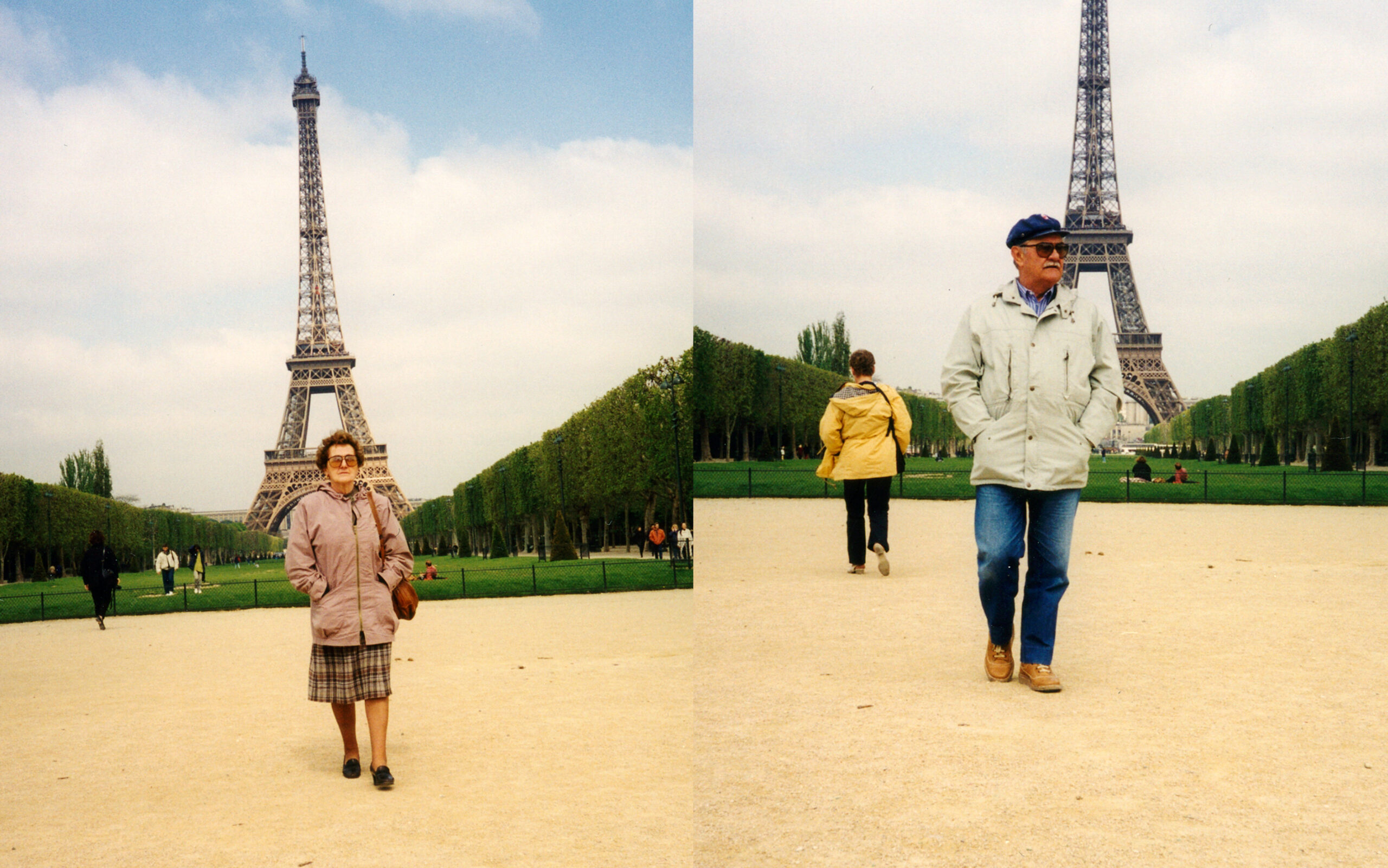 Carlo e Luciana (In almost every picture 17)
2021
Courtesy of Erik Kessels, Sergio Smerieri
ERIK KESSELS
Carlo e Luciana
Erik Kessels is a photographer without a camera. Most of his projects are based on pre-existing images, which the artist makes his own through a process of selection and re-contextualisation. Entire series of photographs made for often completely different purposes are thereby re-read and interpreted according to a new point of view, acquiring a new life and new meanings. Carlo e Luciana, the seventeenth chapter in the long-term project In almost every picture, is based on these premises and tells the story of a couple from Vignola, a town in the province of Modena, which has travelled the world relentlessly photographing each other for forty years.
Location
UniCredit – Palazzo Magnani
Via Zamboni, 20
OPENING HOURS
TUESDAY–SUNDAY, 10AM–7PM
BIOGRAPHY
Erik Kessels (Roermond, Netherlands, 1966) is an artist, curator, and communication designer. Since 1996 he is Creative Partner of the communications agency KesselsKramer. As an artist and curator he has published over 100 books of his "re-appropriated" images and has written the international bestseller 'Failed It!' and 'Complete Amateur', becoming a main reference in the field of so-called "found photography." He has taught at several Art Academies (Amsterdam, Milan, Toronto, Lausanne, Düsseldorf) and curated exhibitions such as 'Loving Your Pictures', 'Mother Nature', '24HRS in Photos', 'Album Beauty' and 'Unfinished Father'. In 2010 Kessels was awarded with the Amsterdam Prize of the Arts; in 2016 he was nominated for the Deutsche Börse Photography Prize. His mid-career retrospective 'The Many Lives of Erik Kessels' was shown in Turin, Düsseldorf and Budapest and his work was exhibited in the SFMOMA.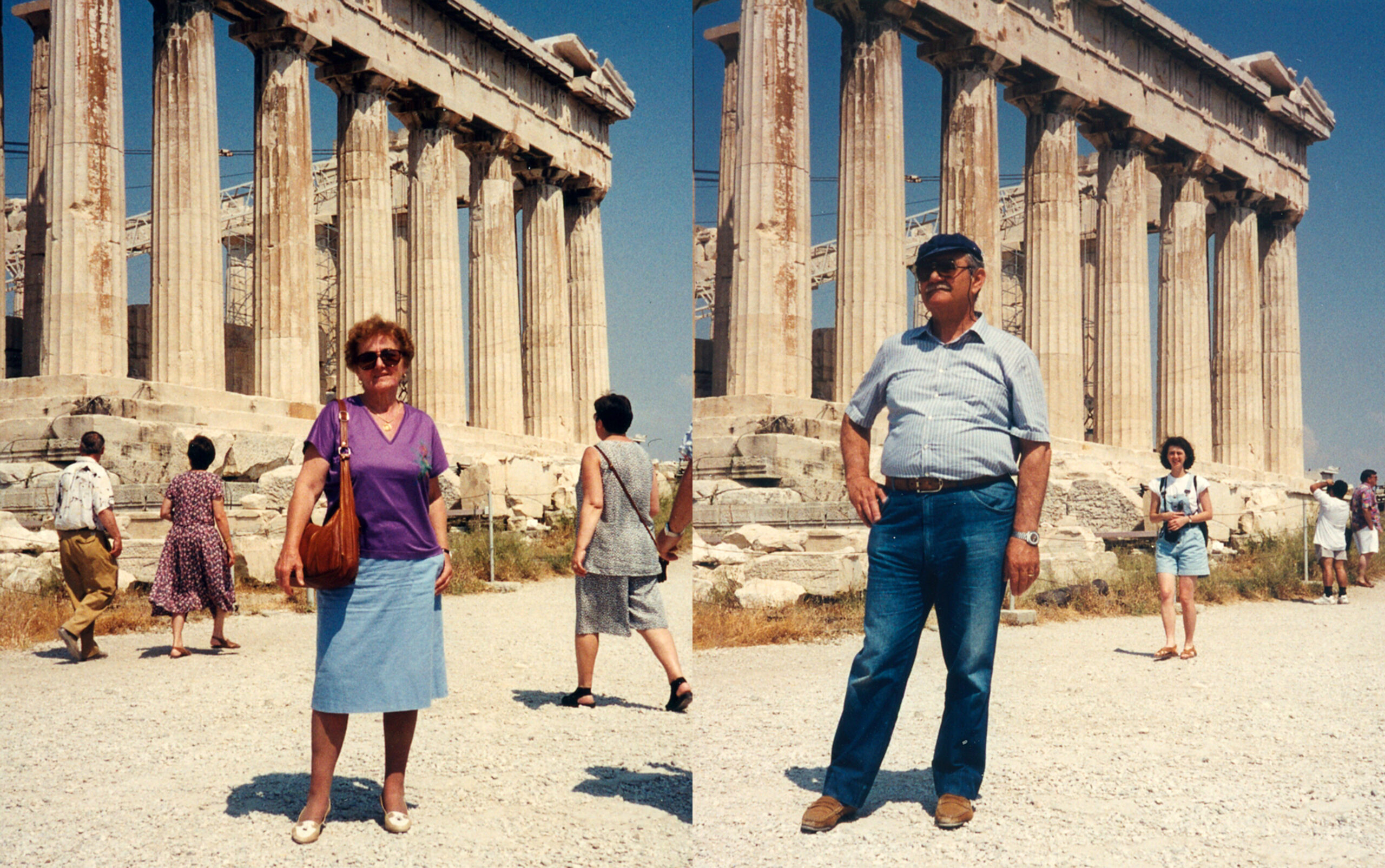 Carlo e Luciana (In almost every picture 17)
2021
Courtesy of Erik Kessels, Sergio Smerieri
UniCredit - Palazzo Magnani
Via Zamboni, 20
OPENING HOURS
TUESDAY–SUNDAY, 10AM–7PM
Palazzo Magnani Salem documents the social affirmation of the Magnani family, whose surname recalls the original profession of "magnano", or blacksmith. The palace was built towards the end of the sixteenth century to a design by Domenico Tibaldi and its inside is embellished by frescoes depicting the "Stories of the foundation of Rome" by Carracci.
Some rooms on the ground floor conserve the Unicredit Bank's ancient and modern art collection which includes masterpieces by artists such as Dosso Dossi, Ludovico Carracci, Guercino, and Morandi.