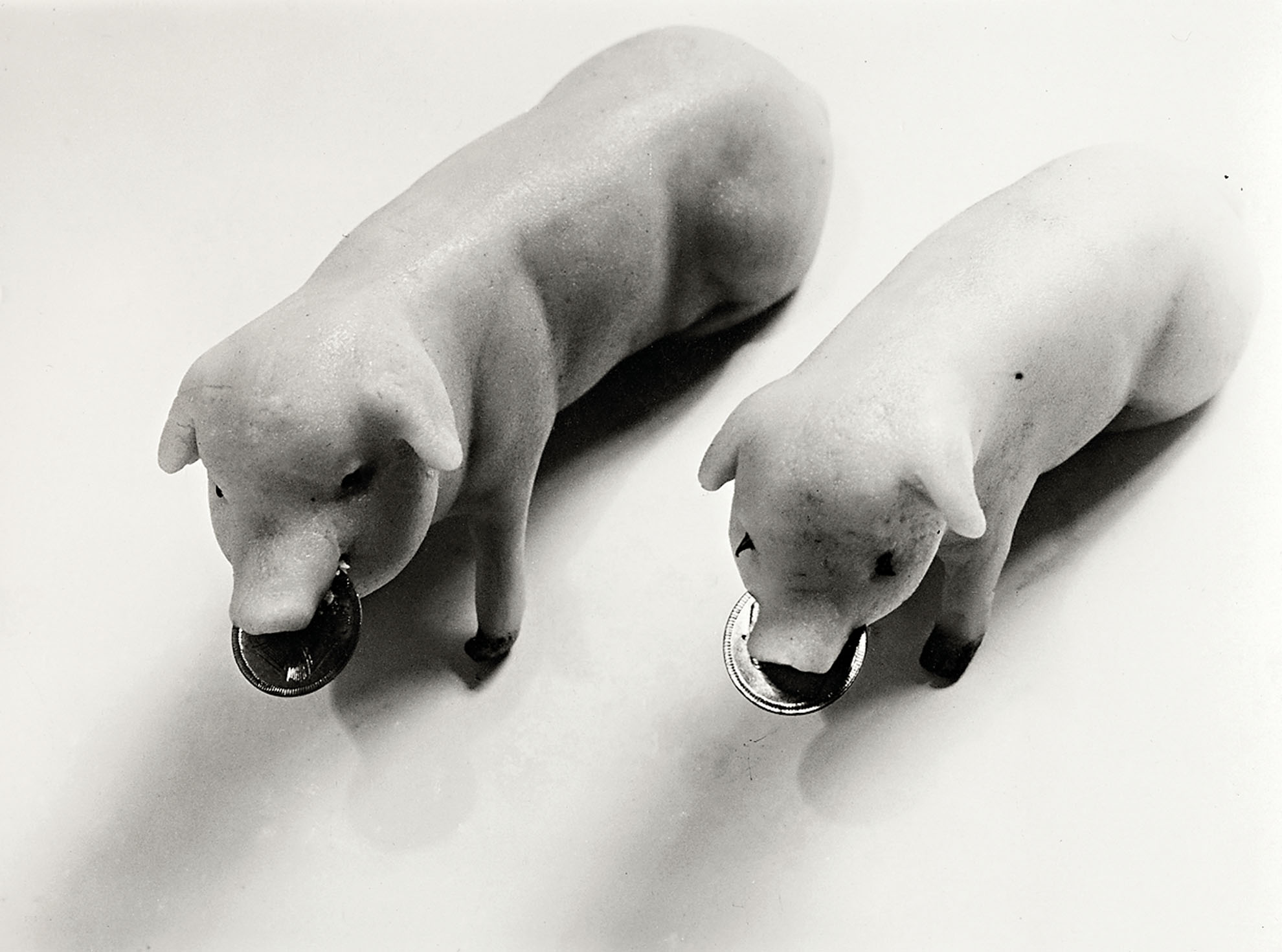 Courtesy Fondazione Rolla, Bruzella
HANS FINSLER
Schokoladenfabrik
Hans Finsler was one of the main protagonists of objective photography (Sachfotografie). He was close to the avant-garde movement of the early twentieth century, and he specialized in the representation of objects since the beginning of his career. This exhibition, organized in collaboration with the Rolla Foundation, is entirely dedicated to a specific series created in 1928 by the Swiss photographer, commissioned by the German confectionery factory Most. The only subjects are the company's products, chocolate and marzipan miniatures depicted in great detail thanks to a particular combination of technical ability and philosophical minutiae. The sweets are treated as unique works of artisanal and industrial brilliance. This photographic series represents a middle ground between an advertising communication and the recognition of authentic sculptural values.
Exhibition produced in collaboration with Rolla Foundation, Bruzella
Location
Fondazione Cassa di Risparmio in Bologna
Genus Bononiae – San Giorgio in Poggiale
Via Nazario Sauro, 20/2
BIOGRAPHY
One of the greatest industrial photographers of the 20th century, Hans Finsler (Switzerland, 1891) first studied architecture in Stuttgart and Munich, then art history at the University of Munich under Heinrich Wölfflin. As a lecturer at the Halle School of Applied Arts, he was inspired by the methodology of the nearby Bauhaus. He first came to prominence with a solo exhibition of his work Neue Wege der Photographie in 1928 at the Halle Museum. In 1929, he was included as a pioneer of new photography in the celebrated Film und Foto exhibition. Hired by the Kunstgewerbeschule in Zurich, he founded the school's first photography course and trained many great exponents of Swiss photography, including Werner Bischof and René Burri. He died in Zurich in 1972.
Courtesy Fondazione Rolla, Bruzella
Fondazione Cassa di Risparmio in Bologna
Genus Bononiae – San Giorgio in Poggiale
Via Nazario Sauro, 20/2
The Church of San Giorgio in Poggiale, of ancient Longobard origin, was planned and realized between 1589 and 1633 by the architect Tommaso Martelli and then consigned to the priests of the Servite Order until 1798. Following the partial destruction after an aerial bombardment in 1943 the church was deconsecrated and deprived of its artworks. The building was then acquired by the Cassa di Risparmio in Bologna and after an accurate restoration it was destined as a home for its collections. Since 2009 the Church has hosted the Library that bears its name as well as important contemporary artworks: Campo dei Fiori and the monumental Delocazione by Claudio Parmiggiani, and the cycle Cattedrale by Piero Pizzi Cannella.