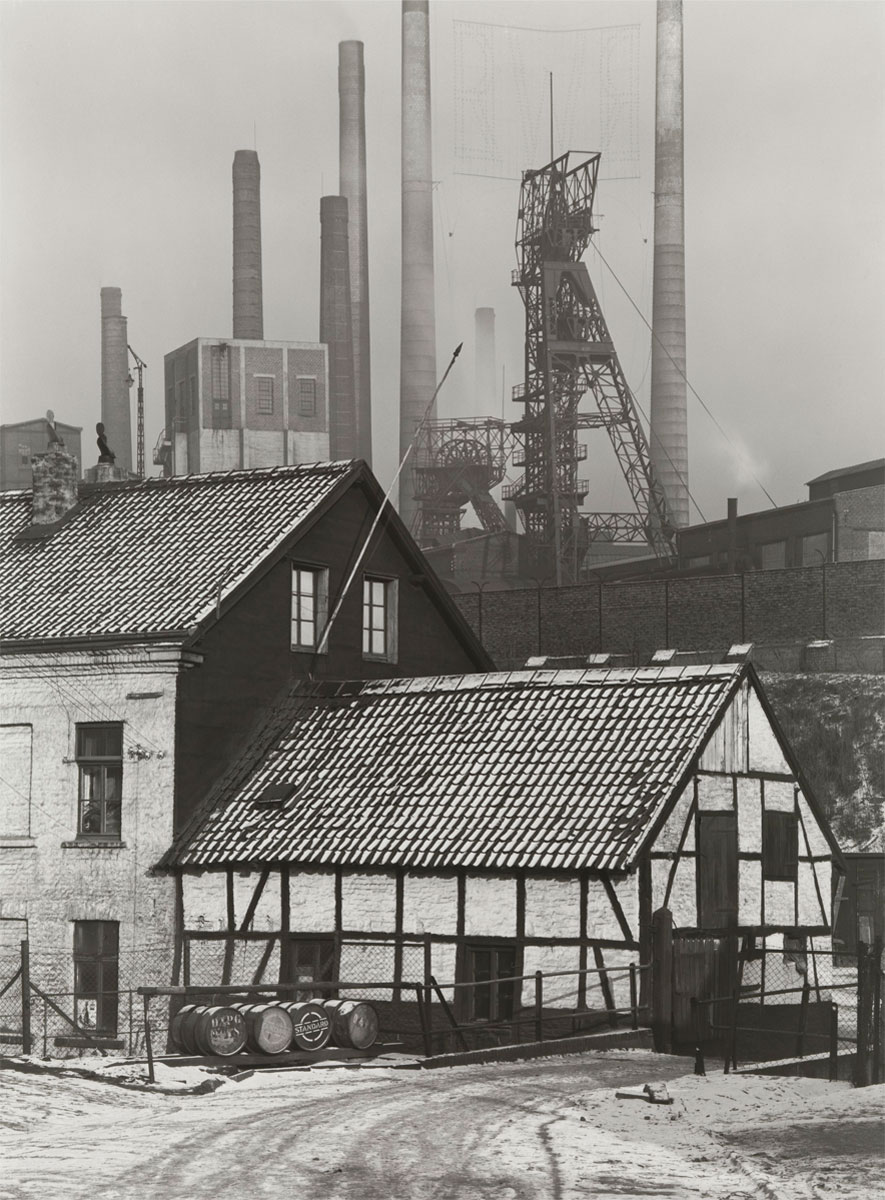 © Albert Renger-Patzsch / Archiv Ann und Jürgen Wilde, Zülpich / by SIAE 2019
ALBERT RENGER-PATZSCH
PAESAGGI DELLA RUHR
Between 1927 and 1935, Albert Renger-Patzsch, one of the most important artists of New Objectivity in Germany, took a series of photographs in the Ruhr area, creating a detailed representation of one of the most archetypal industrial landscapes in Europe. This is the only non-commissioned work by Renger-Patzsch, an authentic masterpiece of documentary and modernist photography that later influenced numerous photographers, including Bernd and Hilla Becher and the major representatives of the so-called Düsseldorf school. Today the 70 photographs in this exhibition are more important than ever: they provide a vital visual support for the debate on urbanism, the growth of cities and the regeneration of landscape in mining areas.
Exhibition organized with the special support and the scientific collaboration of the Ann und Jürgen Wilde Foundation, Pinakothek der Moderne, Munich.
Location
Pinacoteca Nazionale
Sala degli Incamminati
Via delle Belle Arti, 6 – Bologna
BIOGRAPHY
Albert Renger-Patzsch was born in Würzburg in 1897, the son of a musician and music shop owner. His father was an enthusiastic amateur photographer and taught his son the techniques used at that time.
In 1922 he abandoned his study of chemistry at the Technical University in Dresden and was appointed head of the picture archive at Folkwang Verlag in Hagen. There he closely collaborated with the publisher and supporter of 'biosophy' Ernst Fuhrmann, who in 1924 hired in his recently founded publishing house Auriga. In 1925 he settled in Bad Harzburg and started working as a freelance photographer in Bad Harzburg, where he received his first commissions for industrial and commercial clients.
In 1927 Carl Georg Heise hosted the photographer's first solo exhibition in the Behnhaus in Lübeck, with pictures of the Ruhr district.
One year later Kurt Wolff Verlag published his most celebrated book Die Welt ist schön, a collection of one hundred photographs in which natural forms, industrial subjects and mass-produced objects are presented with the clarity of scientific illustrations. The volume was received as the photographic counterpart of the pictorial movement known as New Objectivity. Strong and immediate, the photographs show the distinctive features of Renger-Patzsch's approach: close-ups of plants and animals, solitary city streets, bold industrial architectures, details of machines, still lifes of items produced by those same machines.
In the following years the artist exhibited in solo and group shows in Germany and abroad. He worked on a number of commissions for industrial clients including Continental, Hanover (1928), Fagus, Alfeld (1928), Vereinigte Stahlwerke, Düsseldorf (1930), Zündapp, Nuremberg (1930) and Schott, Jena (1936–1939).
In 1929 he moved to Essen, where the Museum Folkwang provided him with a studio. In 1931 Eisen und Stahl is listed among the "Fifty Most Beautiful Books of the Year."
From 1935 to 1940 he received numerous commissions for publications and for industry, involving extensive travelling throughout Europe. During Second World War, in 1941–1944, he took part in the documentation of the Atlantic Wall coastal defence system, commissioned by the Todt Organisation. The majority of Albert Renger-Patzsch Archive in the Museum Folkwang was destroyed in an air raid on Essen. Moves to Wamel, Möhnesee near Soest in 1944.
From 1945 to his death in 1966 he obtained continuous commissions from publishing houses and companies, always developing his own photographic research, particularly focused on the depiction of nature and the environment.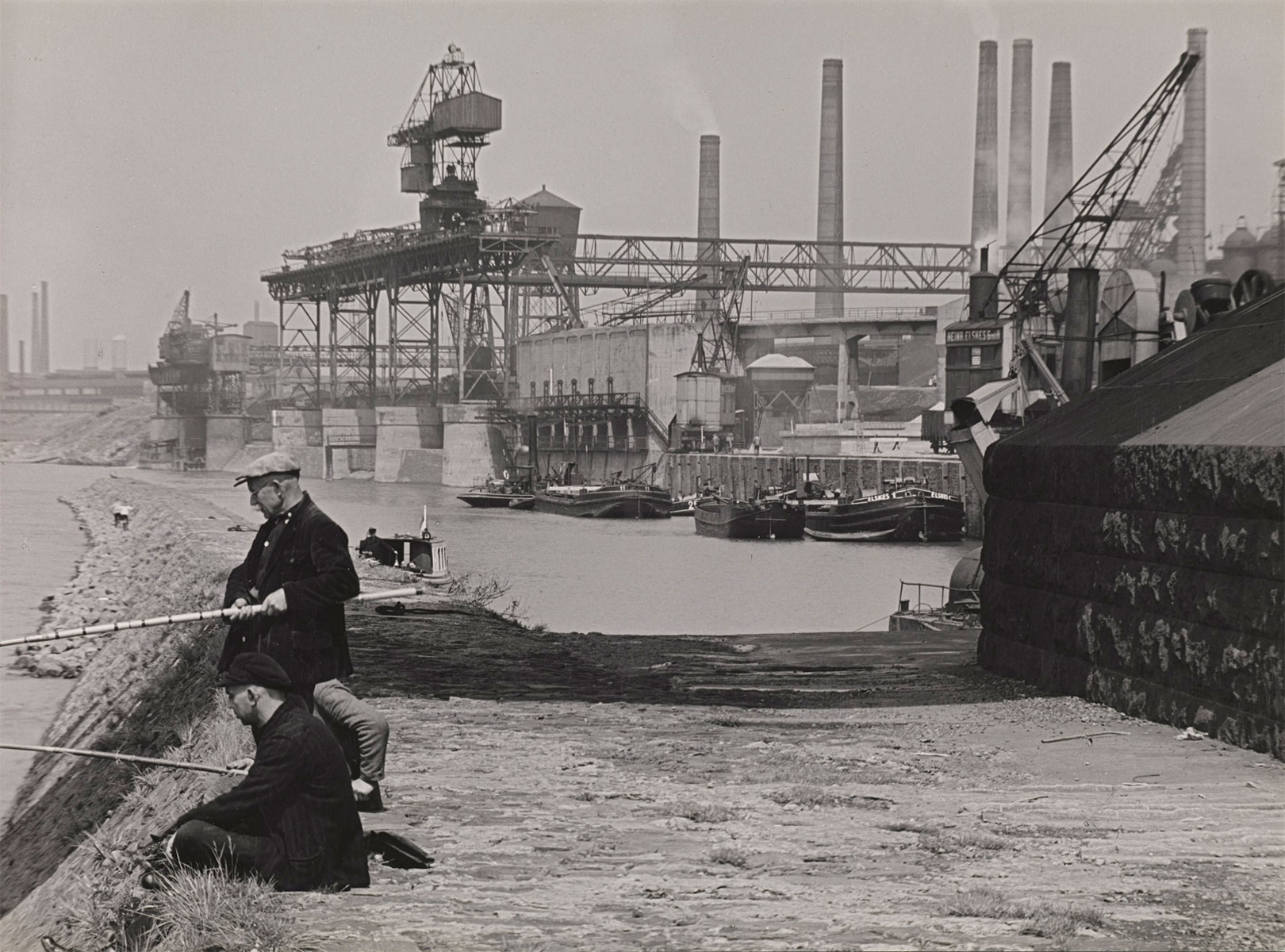 © Albert Renger-Patzsch / Archiv Ann und Jürgen Wilde, Zülpich / by SIAE 2019
Pinacoteca Nazionale
Sala degli Incamminati
Via delle Belle Arti, 56 - Bologna
The Painting Gallery is located in the former Jesuit novitiate of Sant'Ignazio, built in the latter half of the seventeenth century and designed by Alfonso Torreggiani. The permanent collection features works from the thirteenth through the eighteenth century by a wide range of famous artists such as Raphael; Giotto; Ludovico, Annibale, and Agostino Carracci; Guido Reni; and Amico Aspertini, as well as other important collections.