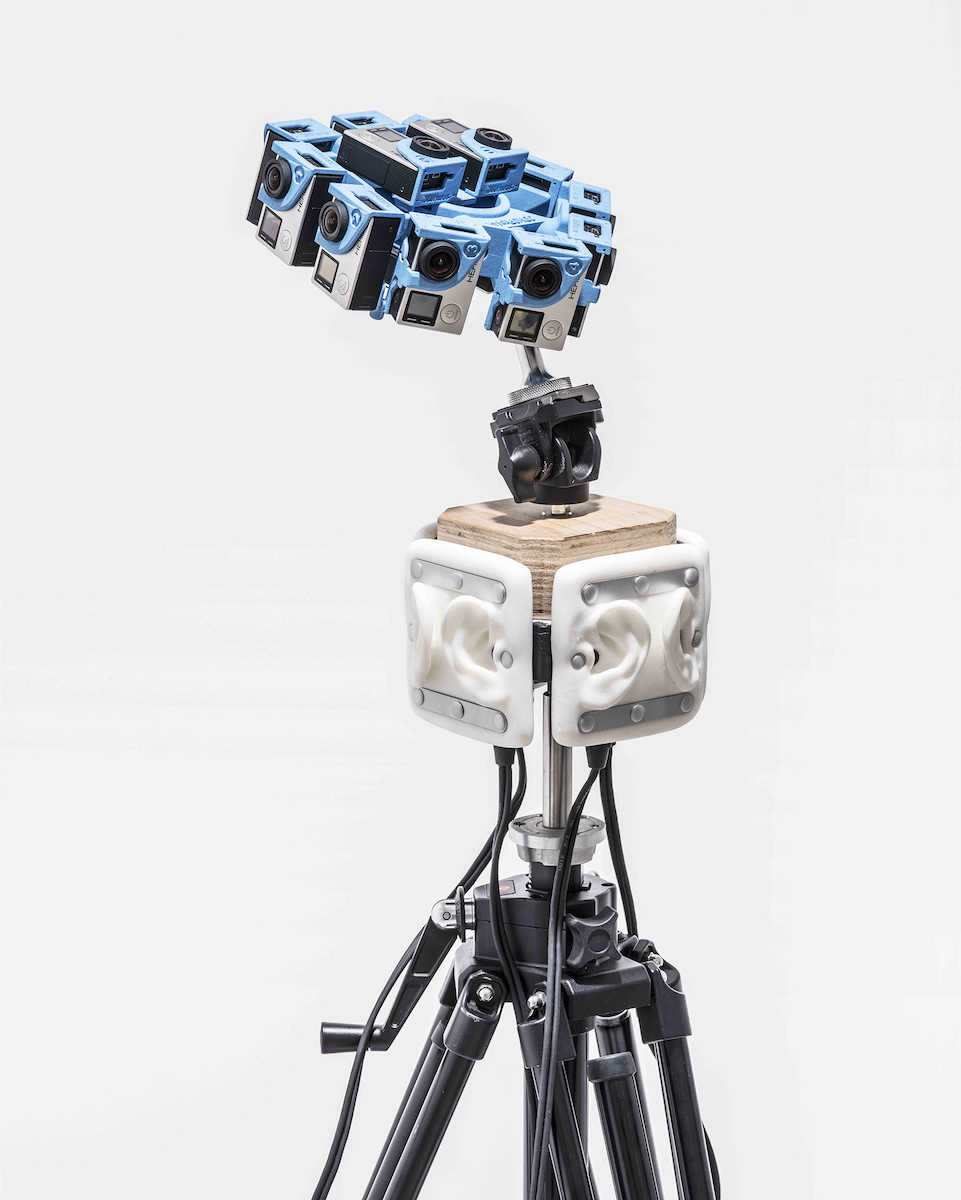 © Matthieu Gafsou / Galerie C / MAPS
MATTHIEU GAFSOU
H+
The aim of the Transhumanism movement is to improve man's cognitive, mental and physical performance through the use of science and technology. Often abbreviated as H +, it is the subject of the exhibition by Swiss photographer Matthieu Gafsou, a major emerging talent on the international scene. The project involves extensive research on this phenomenon, within scientific institutions, laboratories and communities in various countries. Starting with the widespread diffusion of smartphones, which today act as body extensions of billions of individuals, the work documents devices and innovations ranging from medical supports (pacemakers, prostheses, cybernetic limbs) to microchip implants, and from synthetic food to anti-aging strategies.
Location
Pinacoteca Nazionale
Palazzo Pepoli Campogrande
Salone d'Onore
Via Castiglione, 7 – Bologna
BIOGRAPHY
Matthieu Gafsou (CH, F, 1981) lives and works in Lausanne, Switzerland. After completing a master of arts in Philosophy, Literature and Cinema at the University of Lausanne, he studied photography at the School of Applied Arts in Vevey. Since 2006, Gafsou has participated in numerous group and solo exhibitions, published five monographs and was included in many exhibition catalogues. In 2009 Gafsou was awarded the prestigious "Prix de la Fondation HSBC pour la photographie" and was subsequently invited to contribute to the Aperture Foundation's 2010 "reGeneration2" exhibition. In 2014, Lausanne's Musée de l'Elysée hosted Gafsou's solo show titled Only God Can Judge Me. In 2018, the H+ exhibition was one of the highlights of Les Rencontres de la Photographie in Arles. In parallel to his artistic practice, Gafsou teaches at the University of Art and Design Lausanne (ECAL) since 2012.
© Matthieu Gafsou / Galerie C / MAPS
Pinacoteca Nazionale
Palazzo Pepoli Campogrande
Salone d'Onore
Via Castiglione, 7 - Bologna
Construction of this palazzo was begun in the 1660s as a residence for the Pepoli family. One of the most prominent families in Bologna, the Pepoli were first textile merchants and later money-changers and bankers. The palazzo's halls were frescoed by the leading artists in fine Bolognese decoration in the latter half of the sixteenth and early seventeenth centuries: Giuseppe Maria Crespi, Ercole Canuti, the Rolli brothers, and Donato Creti.