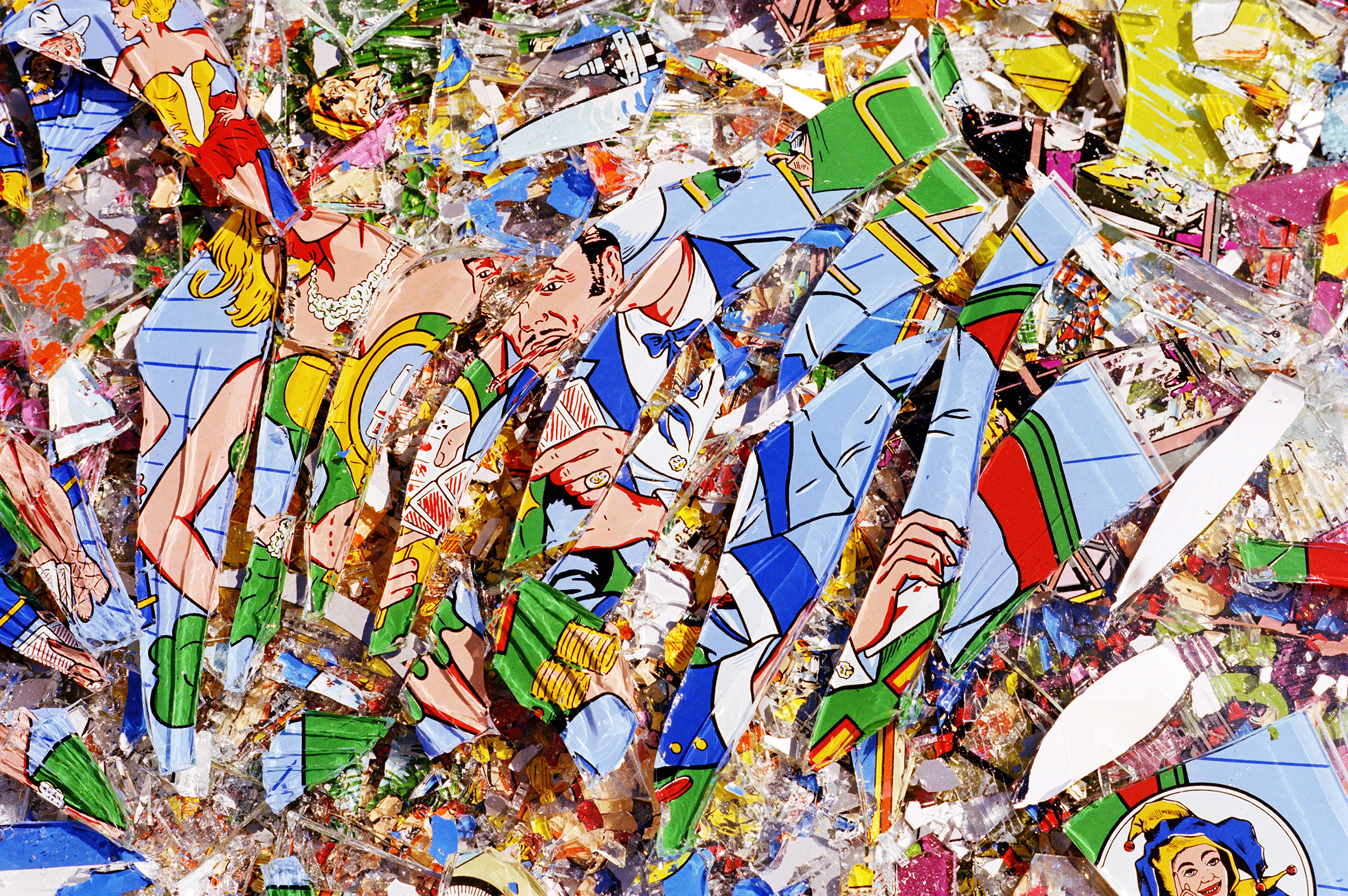 Flippers
1977-78
© Olivo Barbieri
Courtesy of the artist and Yancey Richardson Gallery, New York
OLIVO BARBIERI
Flippers
In 1977 Olivo Barbieri discovered an abandoned pinball machine warehouse a few dozen kilometres from his home and spent the following period repeatedly photographing it from every angle and perspective. These images of pinballs covered with other images act as repositories of the culture and imagery of an entire era, revealing its myths and desires, from Hollywood movies to the conquest of the skies and space, from the Western frontier to rock music and great sporting feats. Here, pinball machines are showcases that preserve the relics of future archaeology. It is as though the photographs were taken through a telescope that lets the viewer look into the past and capture its most profound moods.
Location
Musei Civici Bologna / Museo Civico Archeologico
Via dell'Archiginnasio, 2
OPENING HOURS
TUESDAY–SUNDAY, 10AM–7PM
BIOGRAPHY
Olivo Barbieri (Carpi, Italy, 1954) began to exhibit in 1978 with the project Flippers [Pinball] 1977-78, a series inspired by the discovery of an abandoned pinball machines warehouse. In 1984, he participated in the exhibition "Viaggio in Italia" [Trip to in Italy] curated by Luigi Ghirri, which became the manifesto of the Italian landscape school. In 1996 the Museum Folkwang in Essen dedicated its first retrospective to him.
His projects 'site specific_' (2003-2013) –, 'Parks' (2003-2015), 'Real Words' (2008-2013), 'Images' (1978-2007), Virtual Truths (1996-2002) and Artificial Illuminations (1980-2014) share a reflection on the degree to which we adhere to the reality of the way we live. In 2015, the Museo MAXXI in Rome presented his first retrospective in Italy, 'Immagini' [Images] (1978-2014). More than 50 monographs and catalogues have been dedicated to the artist's work. His photographs can be found in museums and art collections in Europe, Asia and the United States.
Flippers
1977-78
© Olivo Barbieri
Courtesy of the artist and Yancey Richardson Gallery, New York
Musei Civici Bologna / Museo Civico Archeologico
Via dell'Archiginnasio, 2
OPENING HOURS
TUESDAY–SUNDAY, 10AM–7PM
The museum is housed in the fifteenth-century Palazzo Galvani featuring over 200,000 pieces of artwork becoming one of the most important Italian archaeological collections. It consists of rich collectibles from the ancient University Museum, from the donation of the painter Pelagio Palagi, and pieces coming from the excavations carried out in the territory of Bologna between the late nineteenth and early twentieth century. Its Etruscan section serves as the cornerstone for understanding the civilization of Padanian Etruria, complemented by masterpieces of Greek and Roman art. Of particular importance is the collection of Egyptian antiquities.