Courtesy of the artist and Tiwani Contemporary
DÉLIO JASSE
ARQUIVO URBANO
Délio Jasse is one of the most interesting young photographers on the international scene. He has had numerous solo exhibitions, and represented his own country, Angola, at the 56th Venice Biennale. Within Foto/Industria, Jasse presents his latest work: Arquivo Urbano, a series dedicated to the capital of Angola, Luanda, a city inhabited by 8 million people, a number expected to double within a decade. Created by overlapping different images, the works in this project refer to the colonial past reflected in the facades of the buildings and inspire a complex reflection on the future, already evident in the modern style of the new buildings. Jasse looks to the past and at the same time creates a sort of architectural utopia that refers to the uncertain growth of the new African metropolises.
Location
Fondazione del Monte di Bologna e Ravenna
Palazzo Paltroni
Via delle Donzelle, 2 – Bologna
BIOGRAFIA
Délio Jasse was born 1980 in Luanda, Angola. He lives and works in Milan.
In his photographic work, he often interweaves found images with clues from past lives (found passport photos, family albums) to draw links between photography—in particular the concept of the "latent image"—and memory. Jasse is known for experimenting with analogue photographic printing processes, including cyanotype, platinum and early printing processes such as "Van Dyke Brown," as well as developing his own printing techniques. He uses analogue processes to subvert the reproducibility of the photographic medium, creating subtle variants and interventions using painting, liquid-light, gold-leafing and collage.
Jasse's recent exhibitions include "Arquivo Urbano," Tiwani Contemporary, London (2019); "The Other Chapter," PHotoESPAÑA (2019); "An imaginary city," MAXXI, Rome (2018); "Schengen," Villa Romana, Florence (2018); "La Cité dans le Jour Bleu," Dak'art, Dakar Biennial (2018); "Recent Histories," Walther Collection, Neu-Ulm e New York (2017); "That, Around Which the Universe Revolve," SAVVY Contemporary, Berlin (2017); "Afrotopia," Bamako Encounters, Bamako (2017); and "On Ways of Travelling," Angola Pavilion at the 56th Venice Biennale (2015).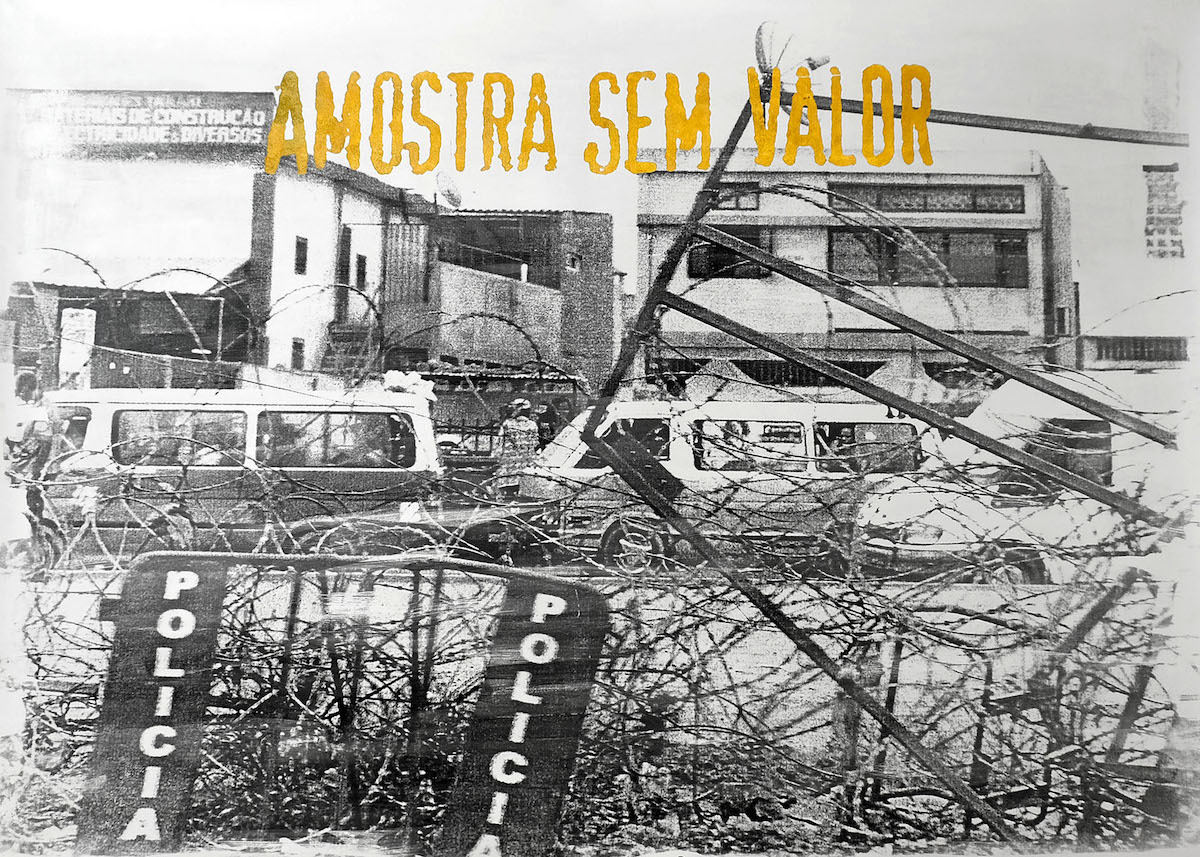 Courtesy of the artist and Tiwani Contemporary
Fondazione del Monte di Bologna e Ravenna
Palazzo Paltroni
Via delle Donzelle, 2 - Bologna
This late fifteenth-century palazzo was once owned by the Paltroni family and now belongs to the Fondazione del Monte, which holds temporary exhibitions there. The building is also home to an invaluable collection of antique archives: bank archives and family archives, archives belonging to notable figures, and company documents that were donated to or acquired by the Fondazione del Monte.